Home Learning for week beginning 13th July is on the website. Find out more on the class blogs. Take care...
Kippax North Primary School.
I am delighted to welcome you to our website.
Kippax North works very hard to be the best it can be and our philosophy of Aiming High is at the very heart of our school. Staff and governors are tremendously proud of our children and their achievements.
Our school's excellent reputation is achieved because the curriculum is based on real, relevant and rich learning experiences to enthuse and engage children. The breadth of our learning goes beyond the national curriculum and enables children to become confident and responsible citizens ready for the wider world.
At Kippax North we believe that working together, with a shared understanding of the task and people involved, is the best way forward. We are not content with an "It'll do attitude" as we firmly believe that commitment is needed from all partners in education, pupils, staff and parents, if success is to be achieved.
Parents are welcomed into classrooms on a daily basis, are invited to assemblies and work as 'helpers' within school.
If you would like any more information about our school, please do get in touch and arrange to come and have a look around.
Look forward to seeing you,
Barbara Husband
Headteacher
Welcome New Families 2020-21
A very warm Kippax North welcome to all the children and families who will be joining us in the new academic year. We are very excited to meet you all.
If this is your first experience as a parent at a primary school, it can be pretty nerve wracking at the best of times and being on lockdown isn't going to make it any easier! For those of you who have done this before, this time will be different.
We have been thinking through how we can support you and your children in these difficult and unusual circumstances. Exactly what we do will depend on how the world changes in the next few weeks and months but our first contingency is to record a video presentation, introducing the staff to you and your children at home.
We have created a new section to our Class Blogs called '2020 Starters' which you can find by either typing Kippax North Class Blogs into a search engine.or by using the following tabs on our website NEWS - CLASS BLOGS - 2020 STARTERS.
All of the information that we would have given out on the welcome evening will be on our 2020 Starters blog along with messages and films from staff.
To keep you informed about arrangements for the rest of this term and the start of the new year we will set up an e-mail distribution list so that we can get information out to you electronically as circumstances change..
What We Need From You
Could you make sure we have a current e-mail address for you
I hope to see you all soon but, in the meantime, stay safe.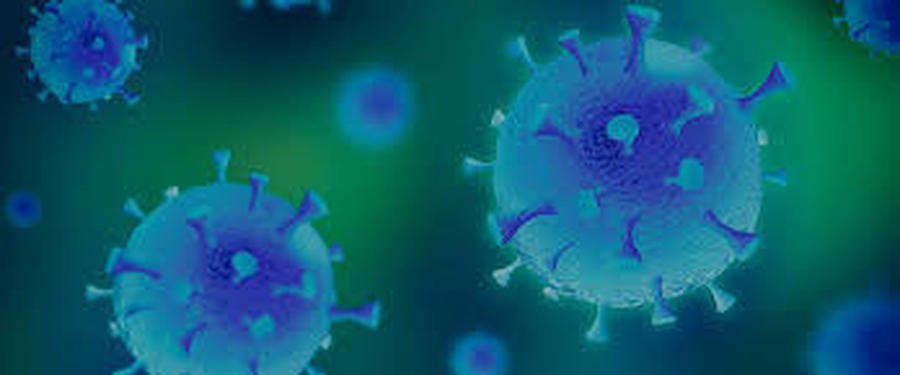 Coronavirus Updates
We would like to reassure you that school are following government guidance and a full risk assessment has taken place.
BLP risk assessment document - Please click here
BLP Coronavirus update - Please click here

Home learning - online resources can be found under the Parent tab in the School Closure section of the website
- a bespoke paper learning pack is available - please email your class teacher for more details
- Please email or call us if we can help

Keep in touch - with school by using Class blogs, Twitter and our website
- children and teachers are connecting through Google Meet
Support available from the Cluster of schools - Please click here to see the support that's available to help you and your family.
Online Safety - Please click here for support to help keep your child safe online
Covid 19 Safeguarding and Child Protection Policy Addendum - Please click here
Covid 19 Behaviour Addendum - Please click here
In preparation for the start of the new school year we are planning our transition...our arrangements will be a little different this year!
Over the next few weeks class teachers will be inviting all children to school for a short catch-up outside in small groups so that they can say hello in person and introduce the teacher for next year,
We will be emailing a presentation to all families with information, short films and messages from Key Stage leaders and class teachers.
Once this has been received we will be asking parents to email their questions to us. We will collate these, with answers into a frequently asked questions sheet to share with everyone.
Please understand, child care at school is emergency support. If we want to maintain this and reduce the spread of Covid-19, we need your help.

If you, your child, or others in your house are ill – stay at home. Isolate and follow medical advice.
Do not under any circumstances send your child to school!
Latest Kippax North Calendar Events
Summer Holiday

19

Jul

2020

Kippy's Holiday Club

17

Aug

2020

Kippy's Holiday Club

24

Aug

2020
.
Where you can find us...
Kippax North Primary School

Kippax North @KippaxNorth
28 Jul RT @Cj30Reid: Please vote for @KippaxNorth 🙏
2 Jul Happy year 6 leaver's hoody day everyone! We all love them and thank you to the parents involved for organising the… https://t.co/tMXIthdyG6
30 Jun RT @JamesLewisLab: I'd say @KippaxNorth is a good school because I'm chair of the governors and a bit biased but so did ofsted when they vi…
19 Jun Song 1 - Roar! #VBS2020 https://t.co/qC6MCyp57q
19 Jun Year 6 are ready for the Big Sing! #VBS2020 https://t.co/bITBDwyWiy